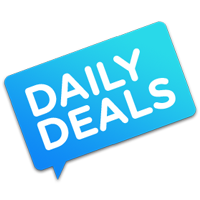 Welcome to Real Deals and Steals!
I love shopping for good deals, and always searching for the best deals on everything, including airfare, getaways, etc. One of my favorite sites is Amazon.com. I am a proud consumer advocate, and I'm here on the internet every day looking for the best prices on just about everything. I am excited about sharing GREAT deals here on my site. I am here to help you find the best deals and save money.
Check out these Great Deals and helpful tips:
We all want to save money, the question is how do you save money and I will share with you how you can do that by using coupon codes and printable coupons, etc. As choosing the site with the best deals. I have two grandson's and now a granddaughter, they love my gifts and I like to save money on those gifts. It is not only important to save money but to save time as well by using Real Deals and Steals.
I am also excited to share some of my favorite recipes and my 30 minute meals.  Coming home from a long day and having to prepare dinner for your family can be done in 30 minutes. I will show you how to prepare a quick delicious meal after a busy day. Let me tell you how much I love the Instant Pot (IP) Pressure Cooker (Gifted myself).  Check the reviews on the instant pot
! I will be sharing images of my favorite meals and meals prepared in the instant pot.
I would love to hear from you! Send your Questions, Comments, or Advertising Inquiries to [email protected].
[maxbutton id="1″ ]
Note: We are a participant in the Amazon Services LLC Associates Program, an affiliate advertising program designed to provide a means for us to earn fees by linking to Amazon.com and affiliated sites.