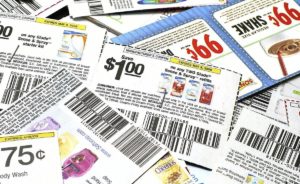 Where to find coupons for Beginners
I know starting out in the coupon world can be confusing and you can find yourself not knowing where to start. It was for me! I had no clue. Here I have listed all the places where you can find coupons to save money.
Here are the main categories to find coupons. I will go more into detail below.
Printable Coupons
Peelies Coupons
Hang Tag
Blinkie Coupons
Tear Pad Coupons
Insert Coupons
Mobile Coupons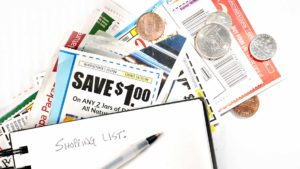 Couponing Tips!
Pick stores with the HUGE Savings by using your coupons and reward programs.
Every store is not a couponing paradise. Then there are other stores (like Dollar General, Target, CVS) that have HUGE savings from using coupons and rewards programs! I personally choose stores like Aldi, Shoppers, Walmart and Walgreen I can grab most of the Hot Deals at these stores on a weekly basis. Picking just a couple of stores to focus on to keep your stockpile stocked without having to run around.
Save time and try printing your coupons online there are awesome Online or Digital Coupons. There are also some great new Money Saving Apps that can save you money without using coupons at all!
Some people love to Stockpile! You can save you so much Money. Buying multiples of an item that your family uses when you find it on sale, that way you aren't ever paying full price again! It's a simple concept that once you get used to will save you big! Shop with a list, have your list of deals and don't forget your coupons. It's just me so when I do stockpile certain I do for my Daughter and grand boys.
Printable Coupons
Bookmark these websites.
Click here for your printable coupons.


Mobile Coupon Apps
These are great apps with coupons and easy way to earn cash back.
Coupon Lingo
Couponing has its own special lingo. This is one of the single most important steps in learning to coupon and it's probably one that is often skipped!
$1.00/1 = $1 off when you buy 1 product, etc
$1.00/2 = $1 off when you buy 2 product, etc
B1G1 = Buy 1 get 1 FREE
BOGO = Buy 1 get 1 FREE
B1G50% = Buy 1 get 50% off the second one
Blinkies = Coupons that come from little black boxes next to the item. Pull out the coupon from the box.
Cat = shorten version of Catalina
Catalina = A coupon that prints out of the Catalina machine at the checkout lane.
These might be for money off of a product when you buy it or a coupon for money off your next purchase.
CC = Credit Card
CRT = Cash register Tape – generally used to refer to CVS coupons that print from the Magic Coupon Center or on the bottom of the receipt.
DD = Dead deal ~ Be sure to check the deal yourself, the deal may still be available in your store.
ECB =Extra Care Bucks from the CVS
EXP = Expiration Date
FAR = Free After Rebate
GC = Gift Card or Gift Certificate
HT = Hang Tag ~ you will find these around the necks of bottles
IP = Internet Printable (printable coupon), aka "printable"
MFR = manufacturer ~ Usually referring to a manufacturer coupon.
MIR = Mail In Rebate
NED = No Expiration Date
NSR = No Size Restriction
OOP = Out of pocket – what you are actually paying before receiving rewards, gift cards, rebate or submitting for cash back
OP =  Original Poster
OYNO = On or Off Your Next Order ~Used mostly with Catalina offers
PG = Proctor and Gamble
Peelie = A coupon or rebate found attached to a product
Printable = A coupon that is printed from the internet, aka "IP"
PM = Price Match
Q = Coupon
Rebate = An offer to get all or part of your money back
RP = Red Plum – A coupon insert that comes in the Sunday paper
RR = Register Rewards (Walgreens reward coupon – it's just a Catalina Coupon with a different name)
SASE = Self Addressed Stamped Envelope
S/H = Shipping and Handling
SS = Smart Source ~This is a coupon insert that comes in your Sunday paper
Store Coupon = Coupons that tend to be issued by the store and you can find them in the store ad. You can use a store coupon and a manufacturer coupon at the same time.
UPC = Universal Product Code ~ this is the bar code found on the package. It will have lines for the cashier to scan to ring up.
Wags = Walgreens
WSL = While Supplies Last
WYB = When you buy
YMMV = Your Mileage/Market May Vary ~ Meaning that it might not be the same at your store
<[maxbutton id="1″ ]