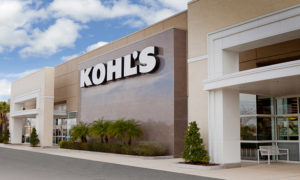 Things to know about Kohl's
I like to shop Kohl's between 3 p.m. Friday and 1 p.m. Saturday.
Download the Kohl's app. The Kohl's app lets you organize your coupons to easily scan and store promotional offers, Kohl's Cash, Kohl's Charge, and gift cards in your mobile wallet, allowing you to manage your savings and Yes2You Rewards. No more paper!
Sign up for mobile alerts
Shop on the app
Use coupons that you forgot about AFTER the purchase.
If a regular shopper, get a Kohl's Charge Card.
Text alerts come in handy if you've downloaded the Kohl's app because, while the app can give you a heads-up on any special sales and promotions, it can't make you open it without your permission.
If you're like me, you've probably got dozens of apps on your phone that you thought you would use, but then forgot about because you never enabled the mobile alert function. By granting permission, you can never miss an opportunity to save at Kohl's. And similar to mobile alerts, you might also consider agreeing to text message alerts for upcoming promotions.
When you spend $100, get $5 back.